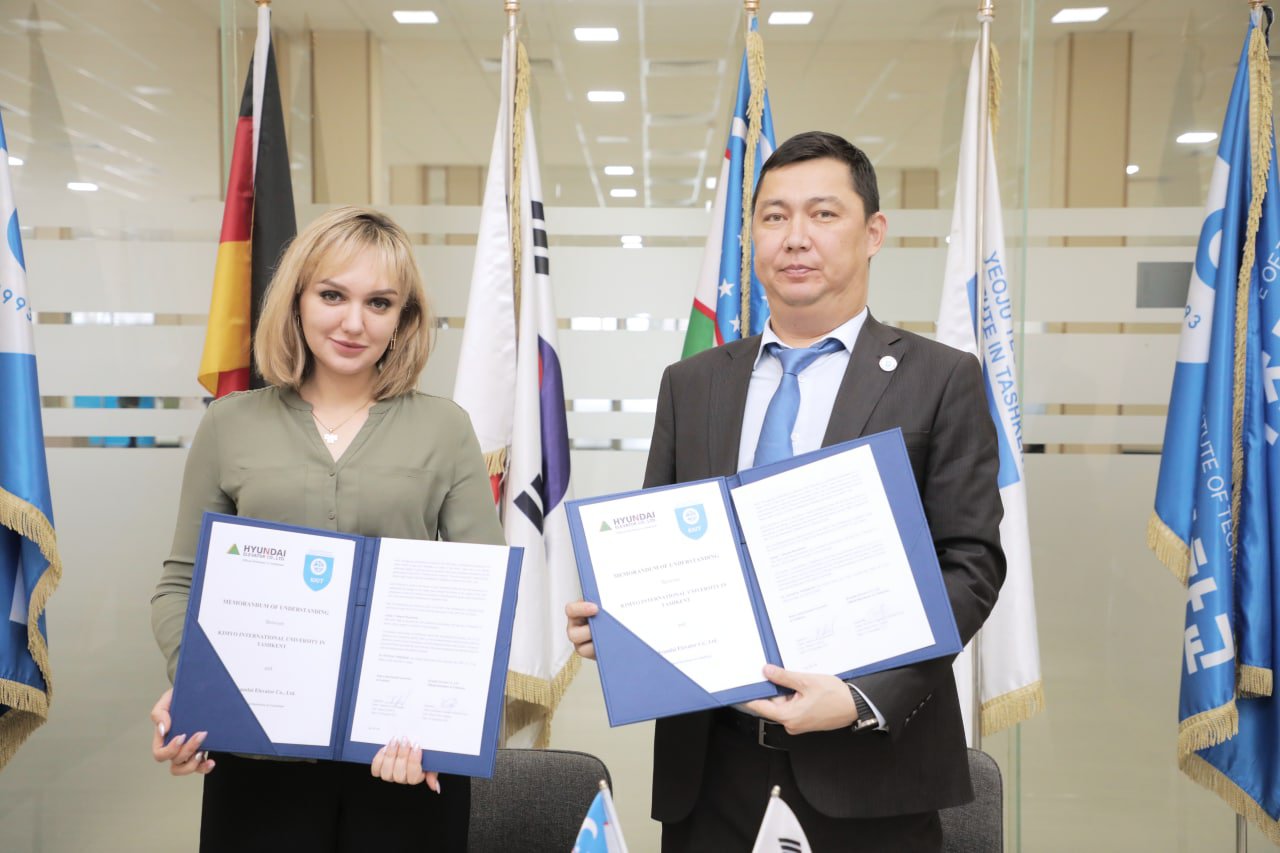 Students of the faculty Lift Engineering can undergo an internship at Hyundai Elevator company in Uzbekistan.
---
A memorandum of cooperation was signed between the Kimyo International University in Tashkent and Hyundai Elevator.
Within the framework of the memorandum, an agreement was reached on the implementation of a number of projects, such as organizing a lift engineering laboratory at the university, holding practical classes for students studying at the School of Engineering in the facilities in Uzbekistan and the Republic of Korea, graduate employment and participating in scientific projects.
Hyundai Elevator CO., Ltd is a subsidiary of Hyundai Group. Since its founding in 1984, Hyundai Elevator  has been one of the top ten world leaders in the production and supply of material handling equipment.
With the opening of the Hyundai ASAN Tower, the tallest test tower in the world, Hyundai Elevator has broken new ground in the development of its first-class elevator system. The test tower, which is at the top of the world's technology, demonstrated an ultra-high-speed elevator that moves at a speed of 18 meters per second (1080 meters per minute).
---