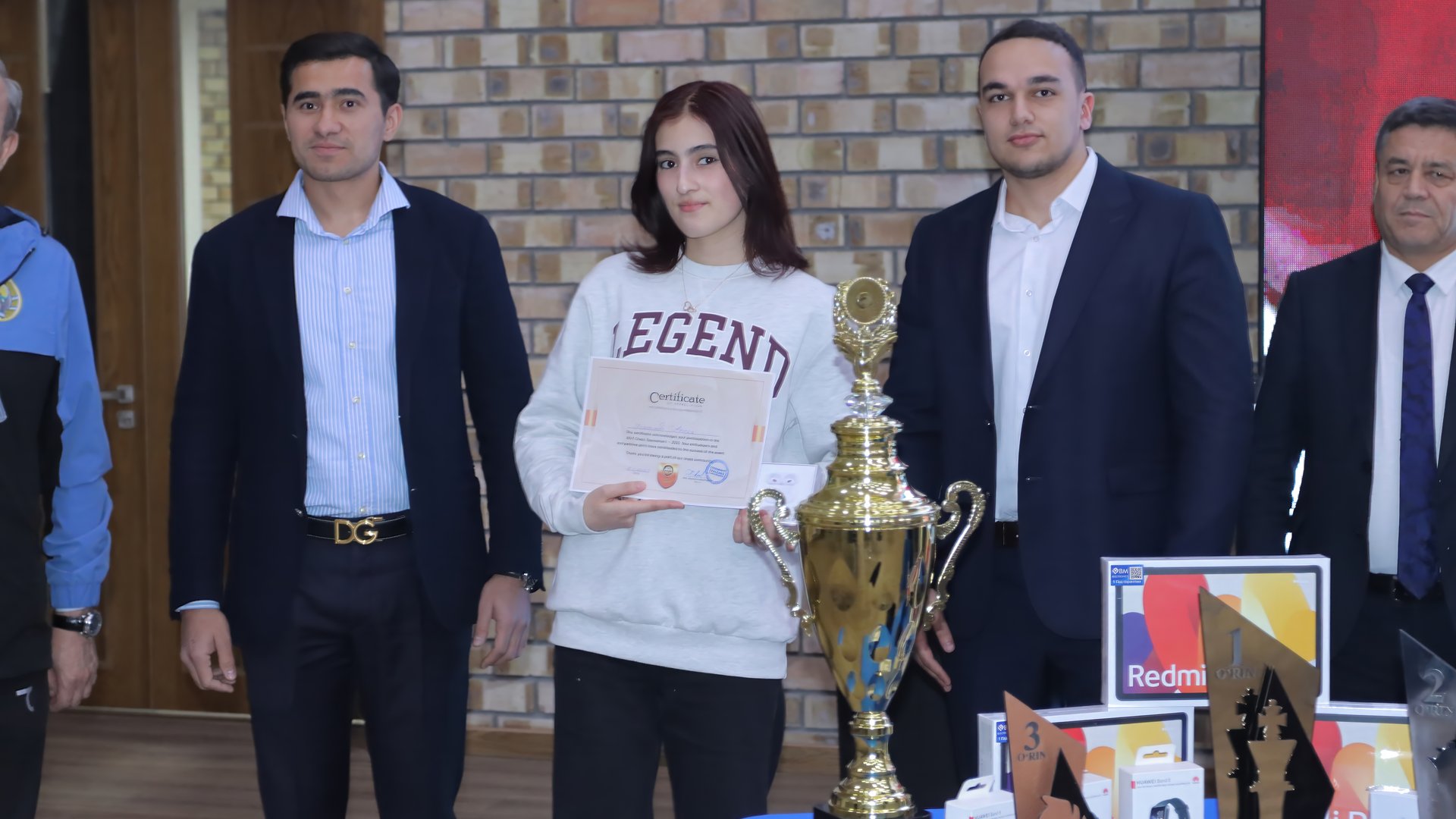 A chess tournament was held at Kimyo International University in Tashkent
---
A chess tournament was held at Kimyo International University in Tashkent.
As you know, the decree of the President of the Republic of Uzbekistan "On measures for the further development and popularization of chess, as well as improving the system of training chess players" dated January 14, 2021, outlines the widespread popularization of chess in our country. Chess games help students develop critical thinking and decision-making skills. Additionally, the chess tournament is not just a game, it is a tool that builds mental agility and a healthy competitive spirit among our students.
The tournament, organized at the university, included both individual and team categories, allowing for widespread student participation and interaction. In order to ensure the transparency of the competition, the Chess Federation of Uzbekistan, the Center for Scientific and Methodological Support, Retraining and Advanced Training of Specialists in Physical Culture and Sports under the Ministry of Physical Culture and Sports, the Institute of Physical Culture and FIDE Masters of Sports in Chess were invited as guests. The tournament was an interesting intellectual contest with prizes for the best participants in various categories. The students spent several weeks preparing for the competition. University Rector J. Kudaybergenov noted: "We are proud to provide our students with a platform to demonstrate their strategic skills. Activities like these are important for developing critical thinking and problem-solving abilities in the younger generation."
As a result of uncompromising competitions, among the guys:
1st place: Sulaymanov Mirabbos (Webster University)
2nd place: Shaptakov Omonjon (Westminster University)
3rd place: Abdukholikov Fatikh (Chemistry International University in Tashkent)
Among the girls:
1st place: Jovliyeva Durdona (Chemistry International University in Tashkent)
2nd place: Qilicheva Sarvinoz (Chemistry International University in Tashkent)
3rd place: Aziza Ismailova (Webster University)

The winners and runners-up were awarded by the management with medals, cups, diplomas, as well as tablets, smart watches, and iPods.
---