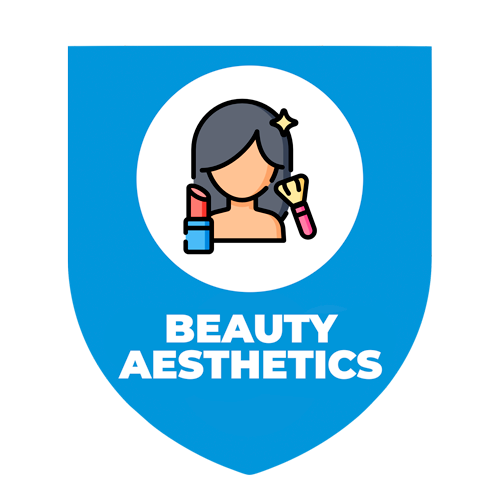 Beauty Aesthetics
Aesthetic cosmetology is a branch of classic cosmetology that involves using of non-invasive or minimally invasive techniques.
The big difference is that the specialists who work in this field are specialists with a secondary medical education, or specialists who have received a bachelor's degree in this field.
The future specialists are not doctors, or health workers, there are specialists with the appropriate education who have the right to provide the required service. This is a service sector, not medicine, but at the same time a certified cosmetologist directly affects the health of his ward.
Aesthetic cosmetology is focused on complex procedures for rejuvenation and preservation of youth, beauty and health, which has absorbed all the theoretical information and practical possibilities for correcting a person's external appearance via various combined techniques.
Aesthetic cosmetology includes the following procedures:
Chemical and physical peeling
Basic face and body care
Laser and hardware cosmetology
Physiotherapy in cosmetology
Fractional mesotherapy
Non-injection mesotherapy
Classical, cosmetic, relaxing and modeling facial and whole body massage
Health coaching
Psychodiagnostics and psychology of beauty and health
Permanent make-up of eyebrows and eyes
Classical, hardware and laser epilation and depilation
Fundamentals of traditional medicine
Entry requirements
You can start your desired study programme at Kimyo International University in Tashkent by completing the following requirements.
First you need to register on the admission.kiut.uz website.
Required documents for admission:
Passport copy (color)
A copy of the diploma / certificate from the lyceum / college / high school (color)
An electronic photo taken within the last 3 months - 3.5 cm × 4.5 cm
All the necessary documents listed above must be uploaded to the admission.kiut.uz website in electronic (scanned) form (the size of each document should not exceed 2 MB, JPEG or PNG format).
An official IELTS/TOEFL foreign language proficiency certificate, if available, is welcome and required for group study in English.
The subjects of entrance examinations are Biology and Chemistry.