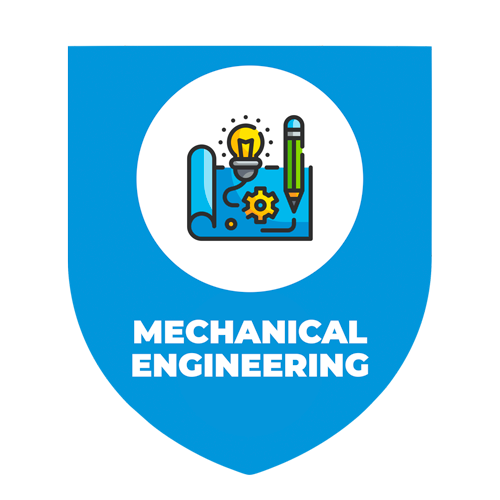 Mechanical engineering
Course description 
Mechanical engineering is the branch of engineering that deals with the design, construction, and operation of machines and systems. Mechanical engineers use the principles of physics and materials science to design and develop a wide range of products, from medical devices and automobiles to power plants and manufacturing plants. They also work in a variety of systems such as heating and cooling, fluid dynamics, and renewable energy.
Employment opportunities
Mechanical engineers work in the energy industry, including conventional and renewable energy sources such as oil and gas, wind, and solar power.
Mechanical engineers work in the transportation industry to design, develop, and test vehicles, aircraft, and other forms of transportation.
Mechanical engineers work in the medical device industry to design and develop medical equipment and instruments.
Mechanical engineers can work on scientific research and development, conduct experiments, and test new ideas and technologies.
Mechanical engineers can work as experts and consultants to various industries and organizations.
Entry requirements
You can start your desired study programme at Kimyo International University in Tashkent by completing the following requirements.
First you need to register on the admission.kiut.uz website.
Required documents for admission:
Passport copy (color)
A copy of the diploma / certificate from the lyceum / college / high school (color)
An electronic photo taken within the last 3 months - 3.5 cm × 4.5 cm
All the necessary documents listed above must be uploaded to the admission.kiut.uz website in electronic (scanned) form (the size of each document should not exceed 2 MB, JPEG or PNG format).
An official IELTS/TOEFL foreign language proficiency certificate, if available, is welcome and required for group study in English.
The subjects of entrance examinations are Mathematics and Physics.