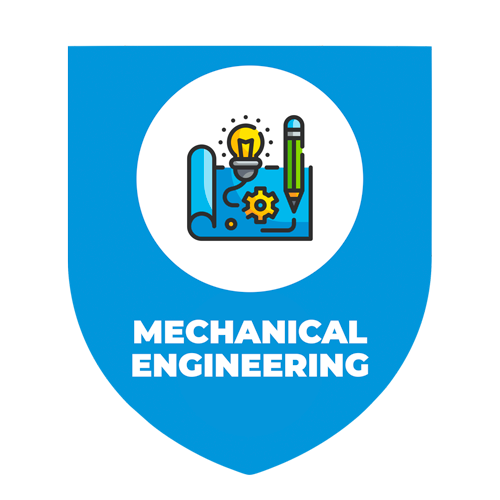 Mechanical engineering
Mechanical engineering, one of the most challenging and functional engineering disciplines, is the study of moving objects and systems. Thus, almost every aspect of modern life, including the human body, a highly complex machine, is influenced by the field of mechanical engineering.
The job of a mechanical engineer is to bring a product from concept to market. To achieve this, the mechanical engineer must be able to adjust the power and thermal conditions experienced by an element, its components, or its subsystems; design them so that they are reliable, durable; and determine the best manufacturing approach to ensure smooth operation.
Mechanical engineers play key roles in a wide range of industries including automotive, aerospace, biotechnology, computers, electronics, microelectromechanical systems, energy conversion, robotics and automation, and manufacturing.
Mechanical engineering provides students even with wider a range of career opportunities out of the aforementioned industries.
 
Entry requirements
You can start your desired study programme at Kimyo International University in Tashkent by completing the following requirements.
First you need to register on the admission.kiut.uz website.
Required documents for admission:
Passport copy (color)
A copy of the diploma / certificate from the lyceum / college / high school (color)
An electronic photo taken within the last 3 months - 3.5 cm × 4.5 cm
All the necessary documents listed above must be uploaded to the admission.kiut.uz website in electronic (scanned) form (the size of each document should not exceed 2 MB, JPEG or PNG format).
An official IELTS/TOEFL foreign language proficiency certificate, if available, is welcome and required for group study in English.
The subjects of entrance examinations are Mathematics and Physics.