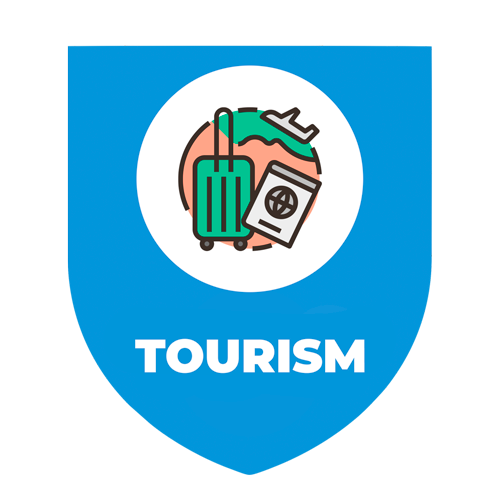 Tourism
Course Description
Tourism is one of the most crucial industries for the growth of any nation's economy. Our main objective in this area is to properly employ tourism services to provide step-by-step access to global markets for goods and services and to educate young people in order to boost the economy of the country. The term "tourism" encompasses a wide range of industries, including accommodation, transportation, entertainment, and cultural heritage. Success in the tourist sector requires a love of adventure, a commitment to providing excellent customer service, and the capacity to thrive in a dynamic environment.
Purpose of the program
Training of highly qualified specialists in personnel management in tourism, hotel and restaurant business, organization of tourist trips, training in the main geographical areas of development of the domestic and foreign tourism market in the Republic of Uzbekistan.
 
Employment opportunities
In tourism development organizations
In organizations involved in the development of tourism and hospitality at the international level, for example, the World Tourism Organization
In the field of education
Organizer of tourist services
Hotel manager
Travel agent
Tourism researcher
Tour operator
Logistics in tourism, guide accompaniment and translation activities
Self-employed tourism-related business 
 
Entry requirements
You can start your desired study programme at Kimyo International University in Tashkent by completing the following requirements.
First you need to register on the admission.kiut.uz website.
Required documents for admission:
Passport copy (color)
A copy of the diploma / certificate from the lyceum / college / high school (color)
An electronic photo taken within the last 3 months - 3.5 cm × 4.5 cm
All the necessary documents listed above must be uploaded to the admission.kiut.uz website in electronic (scanned) form (the size of each document should not exceed 2 MB, JPEG or PNG format).
However, applicants with an IELTS certificate of at least 5.5 are exempted from taking the entrance exam in English and the maximum score in this subject will be inserted.
Also, after entering the university, "Tourism" students will be able to choose the language of study (English, Russian or Uzbek).
The subjects of entrance examinations are History and English language.