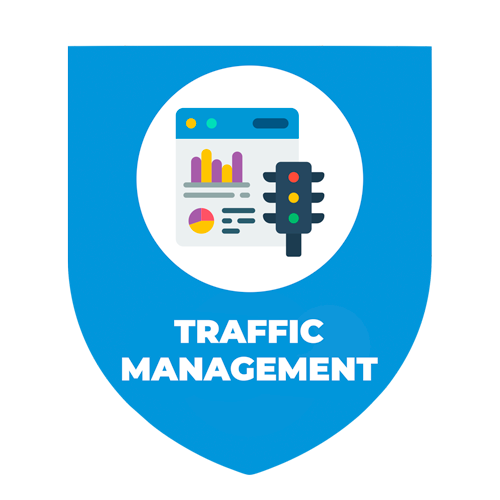 Traffic management
Definition
The management of stationary and moving traffic, including pedestrians, bicycles, and all forms of vehicles, is referred to as traffic management. Its goal is to provide the efficient, safe, and effective movement of people and goods while also protecting and, when feasible, improving the quality of the local environment on and around roadways.
Traffic management is the application of particular traffic control procedures within a defined policy framework over a length of road or an area. In contrast to a specific traffic control operation conducted at a single location, traffic management is defined by its application throughout a sizable area or length of the route. To achieve specific goals, a variety of traffic management rules, practices, and strategies may be used.
Objectives and Principles
A primary aim of traffic management is to make it easier for traffic to move on the roads safely and effectively while taking into account the needs of various road users. To achieve the highest levels of desired safety, accessibility, amenity, and environmental quality in the research area could be a broad objective.
Every single case or region will have its own set of problems to solve and a distinct set of goals. Compromise is frequently required when specific goals are in conflict with one another. From one location to another, different objectives may have varying amounts of weight. As community standards and governmental legislation change, the proportion of accessibility, safety, and environmental issues may also change over time.
The following objectives are commonly included in specific traffic management schemes:
•    a decrease in congestion, better traffic movement (most commonly sought on arterial roads, where traffic flow efficiency objectives claim higher priority)
•    improved traffic or area safety (either from crash investigation or from specific community considerations)
•    improved safety, mobility, and accessibility for children, pedestrians, and cyclists
•    the improved amenities of residential areas
•    improved access to commercial, retail, and recreational activities
•    improved road freight productivity and safety (particularly important in the achievement of economic objectives in the overall transport task)
•    improved operating conditions for road-based public transport (reflecting priority for efficient movement of people rather than on movement of vehicles per se)
•    Improved information for road users such as real time traveler information
•    amelioration of parking problems
 
The volume, composition, and speed of the traffic—either throughout the whole road network, or in one or more specific areas of the network—have a significant impact on each of the objectives of any traffic management scheme, according to a crucial feature of traffic management.
Broad transport policy should be concerned with the whole volume of traffic on the entire road system. It will be influenced by area environmental goals, land use patterns, the accessibility of alternative transportation options, the policy stance on regional traffic management (to moderate or accommodate traffic development), and other factors.
In order to put the concepts into practice, judgments must be made about where traffic is wanted and where it is not, and then appropriate measures must be implemented to achieve the desired distribution and flow characteristics. For this, it is first necessary to define a hierarchy of roads for the research region that best meets the given goals. In terms of their functional description and the ideal traffic levels, the categories of roadways within the hierarchy are identified.