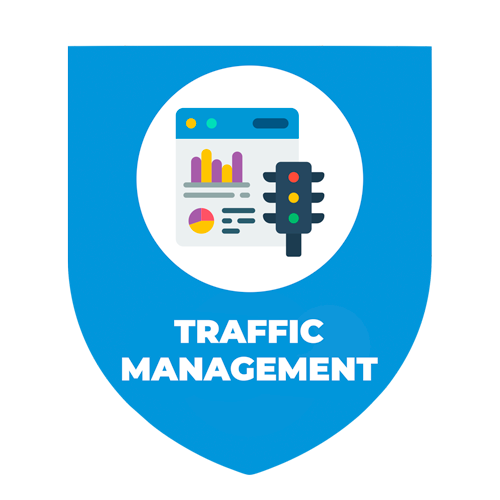 Traffic management
Course description  
The management of stationary and moving traffic, including pedestrians, bicycles, and all forms of vehicles, is referred to as traffic management. Its goal is to provide the efficient, safe, and effective movement of people and goods while also protecting and, when feasible, improving the quality of the local environment on and around roadways.
The following objectives are commonly included in specific traffic management schemes:
·        Decreasing congestion, and better traffic movement (most commonly sought on arterial roads, where traffic flow efficiency objectives claim higher priority)
·        Improving traffic or area safety (either from crash investigation or from specific community considerations)
·        Improving safety, mobility, and accessibility for children, pedestrians, and cyclists
·        Improving amenities of residential areas
·        Improving access to commercial, retail, and recreational activities
·        Improving road freight productivity and safety (particularly important in the achievement of economic objectives in the overall transport scheme)
·        Improving operating conditions for road-based public transport (reflecting priority for efficient movement of people rather than on movement of vehicles per se)
·        Improving information for road users such as real-time traveler information and amelioration of parking problems
 
Entry requirements
You can start your desired study programme at Kimyo International University in Tashkent by completing the following requirements.
First you need to register on the admission.kiut.uz website.
Required documents for admission:
Passport copy (color)
A copy of the diploma / certificate from the lyceum / college / high school (color)
An electronic photo taken within the last 3 months - 3.5 cm × 4.5 cm
All the necessary documents listed above must be uploaded to the admission.kiut.uz website in electronic (scanned) form (the size of each document should not exceed 2 MB, JPEG or PNG format).
An official IELTS/TOEFL foreign language proficiency certificate, if available, is welcome and required for group study in English.
The subjects of entrance examinations are Mathematics and Physics.