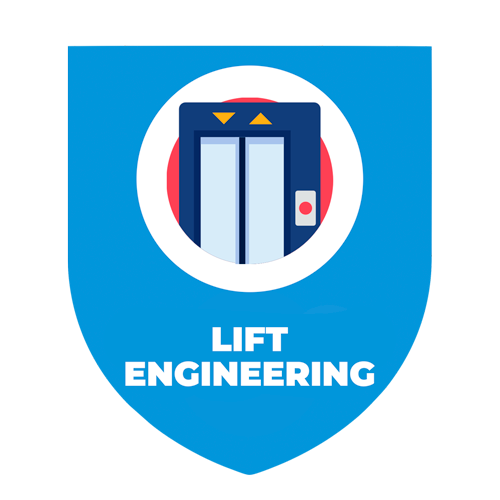 Lift Engineering
Course description 
Lift engineering is a specialized field of mechanical engineering that focuses on the design, development, and maintenance of lifts. Lift engineers are responsible for ensuring the safety, efficiency, and reliability of these systems.
Employment opportunities
Lift engineers may work as in-house engineers for maintenance companies and repair companies, consulting firms, or large construction companies.
Lift engineers work on various aspects of lifts, including system design, testing, inspection, troubleshooting, and maintenance. They must have a strong understanding of mechanical, electrical, and control systems, building codes, and standards. They can also participate in continuous research and development to improve the technology used in lifts.
Due to the increasing need for safe and efficient vertical transportation systems in buildings, the demand for lift engineers is expected to increase.
 
Entry requirements
You can start your desired study programme at Kimyo International University in Tashkent by completing the following requirements.
First you need to register on the admission.kiut.uz website.
Required documents for admission:
Passport copy (color)
A copy of the diploma / certificate from the lyceum / college / high school (color)
An electronic photo taken within the last 3 months - 3.5 cm × 4.5 cm
All the necessary documents listed above must be uploaded to the admission.kiut.uz website in electronic (scanned) form (the size of each document should not exceed 2 MB, JPEG or PNG format).
An official IELTS/TOEFL foreign language proficiency certificate, if available, is welcome and required for group study in English.
The subjects of entrance examinations are Mathematics and Physics.