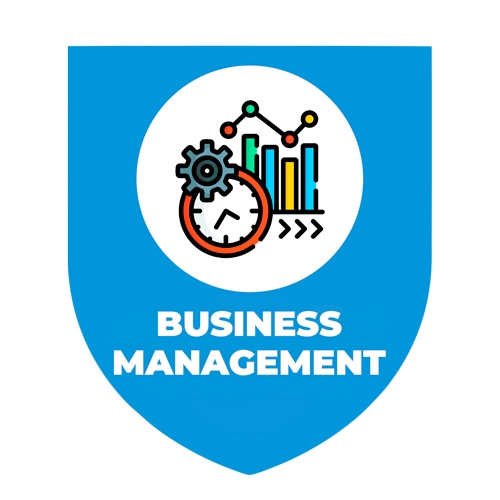 Business Management
Course Description
Business management is the practice of efficiently managing and controlling a business or organization. Strong organizational, leadership, and problem-solving skills are needed for business management, as well as knowledge of financial, economic, and market trends. Success in business management frequently needs experience, knowledge, continuous learning, and the ability to adapt to new conditions as the industry is constantly changing.
A business manager is in charge of managing the day-to-day activities of the company, including operations, finances, human resources, marketing, and other areas. They might also participate in decision-making that has an impact on the organization's overall success, strategy creation, and implementation of plans.
 
The purpose of the educational program:
Formation of comprehensive knowledge and skills in the field of economics, finance and taxation, entrepreneurship and its effective organization. Organization of meetings with business leaders and businessmen. Training of highly qualified personnel in the country's economy who have enough knowledge to effectively organize their independent business.
To give students fundamental, theoretical and practical knowledge and skills and strengthen them. Training of mature specialists in the field.
 
Employment opportunities
Operations manager
Human resources manager
Financial manager
Marketing manager
Project manager
Supply chain manager
Sales manager
Entrepreneur
 
Entrance exams in the direction of "Business management" are held in the form of testing in the subjects: mathematics and English. However, applicants with an IELTS certificate of at least 5.5 are exempted from taking the entrance exam in English and the maximum score in this subject will be inserted.
Also, after entering the university, "Business management" students will be able to choose the language of the form of study (English, Russian or Uzbek).