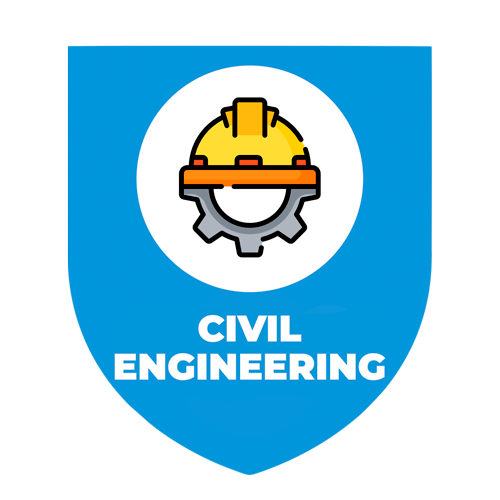 Civil Engineering
Course description 
Today, the construction and engineering industry is developing dynamically, which requires the training of highly qualified specialists in the field of design, construction, operation and reconstruction of construction projects. The professional activity of a civil engineer is associated with the following functions: organization of construction production and management of construction processes, design of metal, reinforced concrete, stone structures, bases and foundations, as well as structural elements of the structure as a whole, solving certain issues of water supply, heat and gas supply and ventilation, development of technical documentation.
What are they studying
Students in the direction of " Civil Engineering" throughout their studies receive all the necessary knowledge for the design, creation, operation and reconstruction of building objects and systems, as well as in the field of architecture and construction. Future builders study engineering graphics, mechanics, construction engineering, the basics of architecture and building structures, as well as building materials. Get the basics of life safety, organization and management in construction. The practice takes place in construction companies, design organizations and architectural bureaus.
Employment Opportunities
At the end of the curriculum, graduates of this specialty have the opportunity to work in design and construction organizations and firms that are engaged in the design and construction of transport, industrial and civil facilities. In design organizations, they can hold the position of a design engineer, draftsman, and in construction organizations - a construction foreman, foreman. 
 
Entry requirements
You can start your desired study programme at Kimyo International University in Tashkent by completing the following requirements.
First you need to register on the admission.kiut.uz website.
Required documents for admission:
Passport copy (color)
A copy of the diploma / certificate from the lyceum / college / high school (color)
An electronic photo taken within the last 3 months - 3.5 cm × 4.5 cm
All the necessary documents listed above must be uploaded to the admission.kiut.uz website in electronic (scanned) form (the size of each document should not exceed 2 MB, JPEG or PNG format).
An official IELTS/TOEFL foreign language proficiency certificate, if available, is welcome and required for group study in English.
The subjects of entrance examinations are Mathematics and Physics.