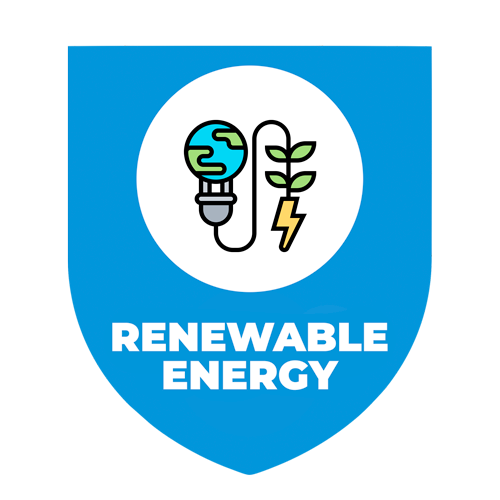 Renewable Energy
Renewable energy is a branch of engineering that deals with the efficient, safe and economically viable production and transmission of various forms of energy from automatically renewable, inexhaustible energy sources so that they can be used in all different areas of industry.
Renewable energy has recently become an important area of research in light of the ever-increasing prices of conventional energy and the growing need and demand for energy. The study of renewable energy introduces students to areas of knowledge related to electrical engineering, thermal engineering, as well as various branches related to the study of energy.
The curriculum covers a wide range of topics, combining disciplines related to energy, technological processes and construction in one curriculum. The content you study is correspondingly varied. You acquire basic skills in mathematics, physics, chemistry, thermodynamics and economics, as well as additional knowledge specific to engineering from areas such as mechanics, electrical engineering and information technology, design and materials science.
Entry requirements
You can start your desired study programme at Kimyo International University in Tashkent by completing the following requirements.
First you need to register on the admission.kiut.uz website.
Required documents for admission:
Passport copy (color)
A copy of the diploma / certificate from the lyceum / college / high school (color)
An electronic photo taken within the last 3 months - 3.5 cm × 4.5 cm
All the necessary documents listed above must be uploaded to the admission.kiut.uz website in electronic (scanned) form (the size of each document should not exceed 2 MB, JPEG or PNG format).
An official IELTS/TOEFL foreign language proficiency certificate, if available, is welcome and required for group study in English.
The subjects of entrance examinations are Mathematics and Physics.