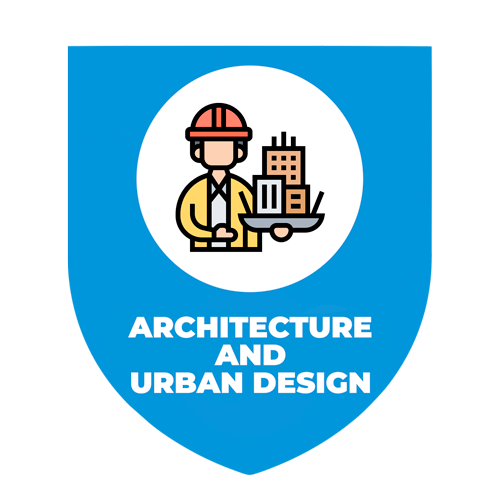 Architecture and Urban Design
Today, the existence and development of the city is impossible without the participation of architects. The increasing role of the architect in modern conditions has determined various forms of architectural and design activities. An architect is formed as a creative person, organically combining an artist, an engineer, an organizer of the processes of work, life and leisure - a specialist who understands the prospects for the development of society, the task of improving the environment and is able to solve the problems facing architecture and urban planning.
What are they studying:
The duration of the educational program lasts 4 years. During the training period, students, future architects, study various disciplines related to the history of art, architecture and urban planning, as well as disciplines related to construction specialties: such as building materials, architectural structures, architectural physics, engineering communications, etc. Particular attention is paid to language training. A significant part of the learning process is occupied by practical classes, where students receive modern knowledge and skills in designing a building and structure, starting with the simplest (individual residential building) and ending with complex, multifunctional objects (community center, theater).
Employment Opportunities:
The main enterprises in which graduates are realized are various design bureaus, architectural companies. Also, in the public service in the urban planning committee of the city and in design institutes. Those who prefer to interact with natural compositions become landscape architects.
 
Entrance exam subjects: Mathematics, Drawing,  
Exams are held in 2 stages.
Stage 1 - creative exams.
Pencil Drawing (Still Life)
Paper stretched on a tablet measuring 40x60 or 40x50 cm. Simple black pencils (H, HB, B), pencil sharpener, eraser.
Drawing
Regular black pencils (H, HB, B), eraser, pencil sharpener, compasses and a set of rulers (regular 30-40 cm, angled 30-45 degrees, protractor).
Each exam is 3 hours long.
Stage 2 - test exams in mathematics. Number of questions 30. Duration 1 hour.
Applicants must MANDATORY PARTICIPATE in all 3 exams (drawing, drafting and mathematics). Otherwise, the exam will be cancelled.